Mecano is the leading manufacturer and supplier of kit homes and steel buildings in South East Queensland. 
The Mecano name was initially used to express the idea of a non-welded bolt-up shed. If you happen to be a male over fifty years of age, it's more than likely you had a Meccano Set when you were a boy. 
In 1987 Mecano Sheds introduced the first successful non-welded shed into the commercial market place. Mecano expanded into the housing market in 1997 with the introduction of our own roll forming machines.
With more than 36 years of service in the shed industry and 26 years in the housing industry, Mecano continue to grow with "good old fashioned" customer service.
Mecano takes pride in its excellent products and guarantees the best value for money. At the end of the day, customer relations and customer satisfaction with Mecano products and services is what our success has been built upon.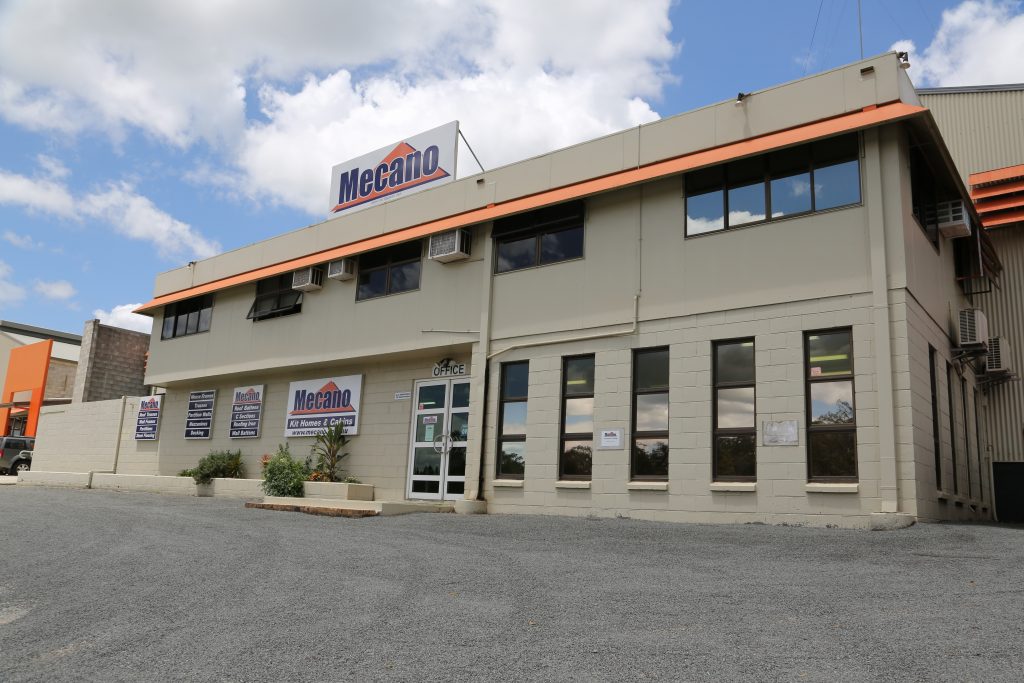 Street Address
5 Pronger Parade
Gympie Industrial Estate
Gympie QLD 4570
Postal Address
PO Box 758 Gympie QLD 4570
Office Hours
Monday to Thursday: 8:30am-4:30pm
Friday: 8:30am-1:00pm
Gympie QLD 4570
Phone
Street Address
23 Brisbane Road
(Corner of Graham Street and Brisbane Road)
Gympie QLD 4570
Office Hours
By Appointment Only
Street Address
88 Drayton Street
Nanango QLD 4615
Office Hours
Monday to Thursday: 8:00am – 4:30pm
Friday: By Appointment Only
Street Address
Unit 2, 31 Boundary Street
(Corner of Boundary Street and Walker Street)
Bundaberg QLD 4670
Office Hours
Monday to Thursday 8:00am – 4:00pm
Friday 8:00am – 3:00pm