Commercial & Industrial Buildings
Mecano manufacture standard Cold form C-section sheds up to 20m spans in W41 and 18m spans in cyclonic W50 areas. 
Depending on the size and application, our standard bolt-up frame design can be reinforced, using larger, thicker members for the portals, or back-to-back C-sections, haunch braces, apex braces.
For spans over 20m, Mecano can provide 'turn-key' industrial sheds using structural universal beams with C or Z section Girts.
Why Mecano Industrial Sheds are stronger!
Heavy duty Knee and apex plates are reinforced with apex and knee braces.
Optional webbed header beams

 (up to 12m)

 if Mid bays exceed 6m
High tensile bolts to mid portal base plate connections.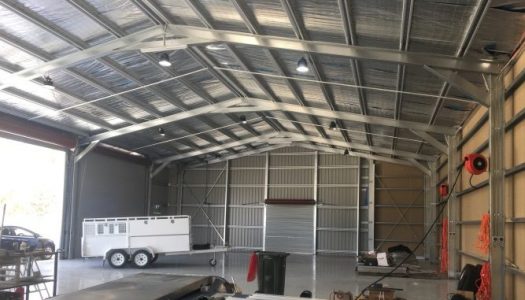 The original non-welded bolt up shed
Large spans for Industrial use
Bolts together – no welding
Tried and trusted design since 1987
Spans from 6m through to 20m
Larger Spans Using Universal Beams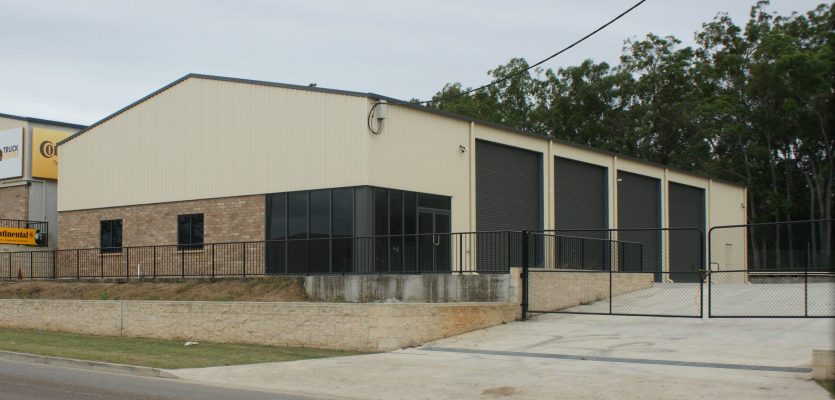 Mecano do not recommend using cold form sections for spans greater than 20m. Please read the facts about cold form section sheds before deciding to order spans greater than 20 meters (see below)
This photograph depicts a common occurrence within the cold form steel industry where larger portals collapse under their own weight. In many cases, structural Universal Beams for larger spans are sometimes as competitive as cold form section steel. (Photo unrelated to Mecano Sheds)