Flatpack Carports and Shade Structures
Mecano Carports are available in both skillion (flat roof) and gable designs. The simple design makes them simple and easy to construct.
Suitable for a multitude of purposes, including
Car shelters

Pool cover

Caravan cover

Horse shelters

Playground Cover

BBQ Areas

Patios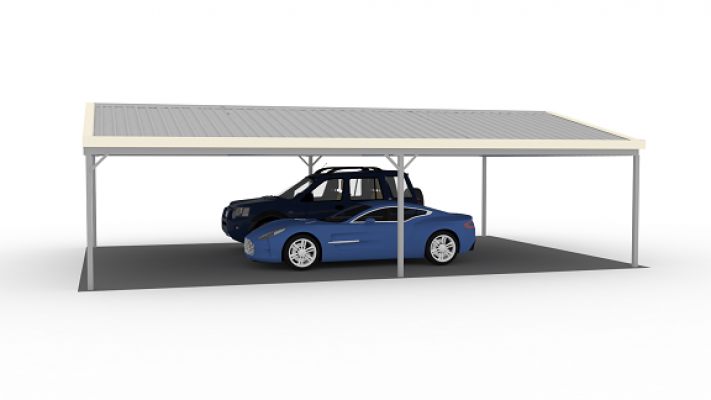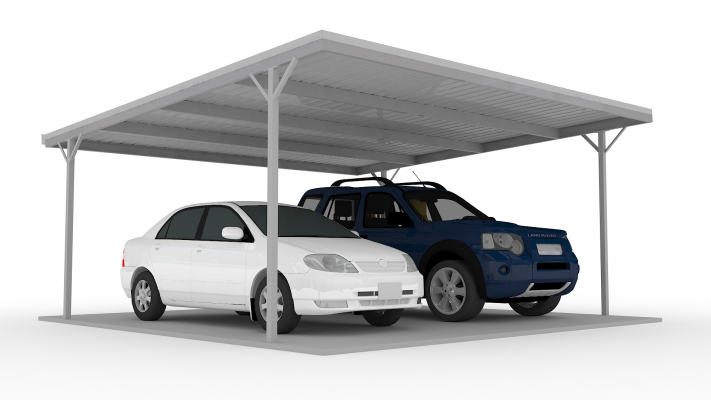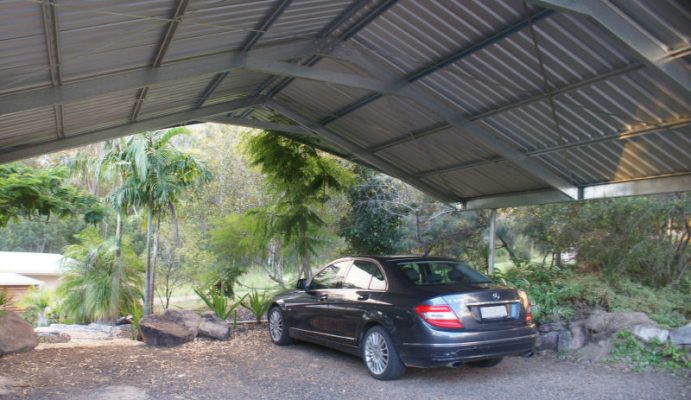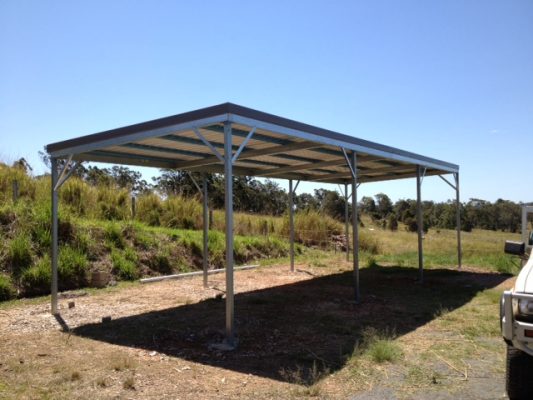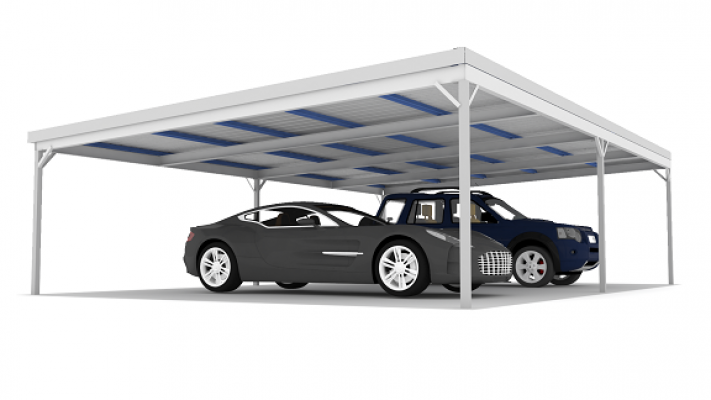 2 or 5 degree pitch

Choice of Custom Orb or Trimclad Roofing

Wide variety of colours available

Single gutter running along length
C-section rafters "nest" into nesting-channel beams. Depending on your requirement, C-Sections are spaced at 3m centers, with tophat supporting the roof, or C-Sections are spaced closer together, meaning top hat is not required.
12 Degree Pitch
Choice of Custom Orb or Trimclad Roofing
Wide variety of colours available
Optional gable infills
2 gutters running along length
Gable Carports can use C-section rafters, attached to the Nesting Channel Beam with a knee bracket, or Trusses can be used for gable infills. 
All Mecano carports utilise high tensile, square hollow section, dura-gal posts which can be cast into or bolted to a concrete slab.
High tensile 0.42 BMT roof sheeting in a range of colours. Contact us for specials on current, in stock colours
Standard domestic carports range from 2100mm to 3600mm clearance height. For larger sizes please contact our friendly sales staff to discuss your requirements.
When ordering a carport please clarify the type of tie down required
Type 1 :If you have an existing concrete slab, posts can be bolted down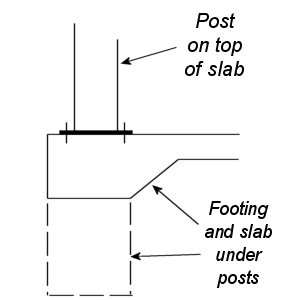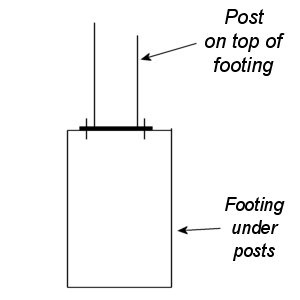 Type 2 : If you intend to pour a slab, you should consider concreting the posts into the footings. This will ensure the carport is extremely well braced, limiting any sway that may occur in cyclonic areas.