Mecano has a great selection of cabin floor plans to choose from with a wide variety of cladding options. Whatever your requirements, Mecano has something to suit your needs.
Mecano offer Class 10 and Class 1 Lockup Cabin Kits
– Class 10 (non-habitable) cabin kits are great for constructing studios and enclosed outdoor entertaining areas
– Class 1 (Habitable Dwelling) cabins are perfect for Granny Flats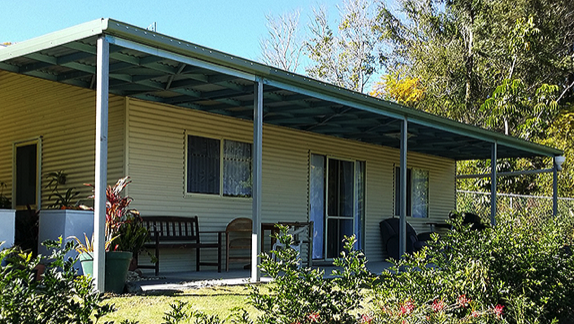 Flat packs consist of :
Steel Frame and Trusses (supplied as either flatpack or pre-assmbled panels)
External Cladding
External Windows and Doors
Roof sheeting
Gutters and Barge Capping
Downpipes to ground
Engineered Certified Plans
Construction Manual
Optional Steel Flooring :
Bearers
Joists
Posts
Particle Board Flooring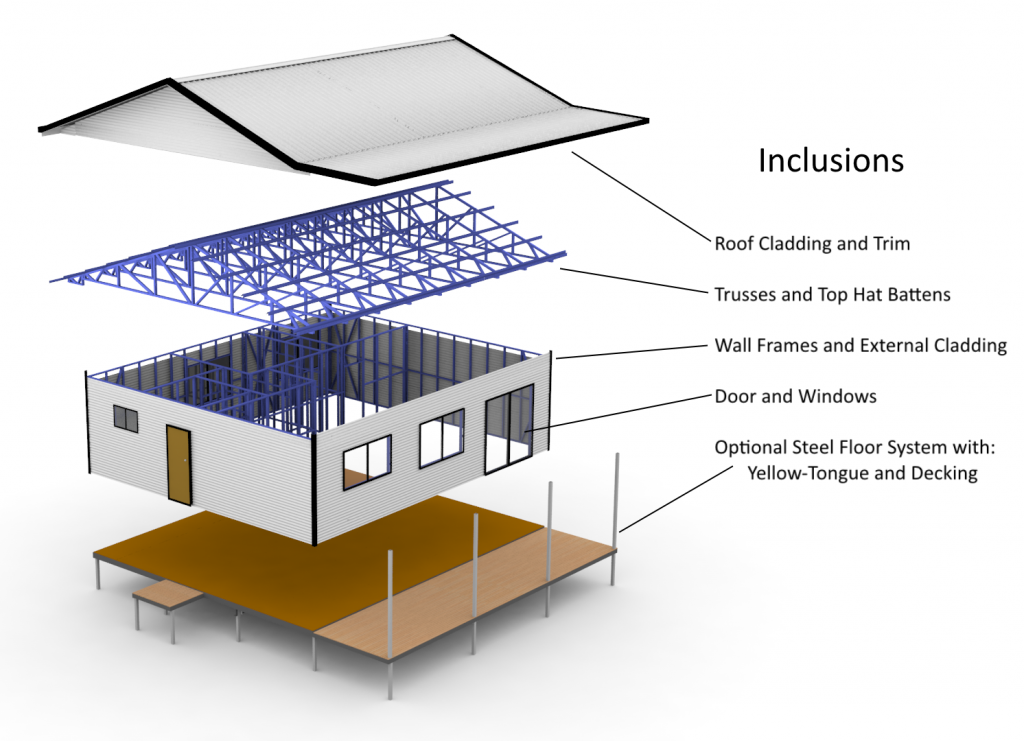 Mecano use a high tensile steel framing system that is both affordable and easy to assemble. The automated wall and truss framing machines ensure that no cutting or drilling is necessary. 
All components are pre-punched, notched and dimpled from the automated roll-forming machines, allowing walls to be quickly and easily assembled with a tek screw gun.
The steel frame can either be delivered to the customer in a portable 'flat-pack', or alternatively, wall panels can be pre-assembled (depending on location)




Gable Extension / Garaport:
A gable extended awning is an extension of the gable roof-line. Popular for extra car space in front.

A skillion awning is the most popular and most cost effective option. This options has less steel and can be placed on any side of the building. It also allows for a wrap-around awning.