Bolt-up Portal Frame Shed
Domestic, Industrial, Farm Sheds and Barns
The Bolt-up shed is the most common in the market place. While not as easy to construct as the Panel Frame Shed, a conventional bolt-up shed is able to span much greater distances and allows for increased clearance height. Because of this, a bolt up shed is best suited for Commercial or Industrial applications as well as Farm Sheds, Barns and large home workshops.
The Benefits of the Boltup Frame System
Cost Effective
No double handling of materials, as all components are pre-cut and pre-punched by fully automated roll former, thereby reducing manufacturing and labour cost.
Easily transportable in flat-packs (reduces transport costs)
Time Saving
Larger Industrial and Commercial Sheds can be produced in a matter of hours.
Shorter delivery time (we carry a stock of standard sizes)
Maintenance Free
Fully galvanized frames need no future maintenance. All components are rust resistant.
Peace of Mind
All Components are rolled from steel coil in our factory and meet Australian Standards.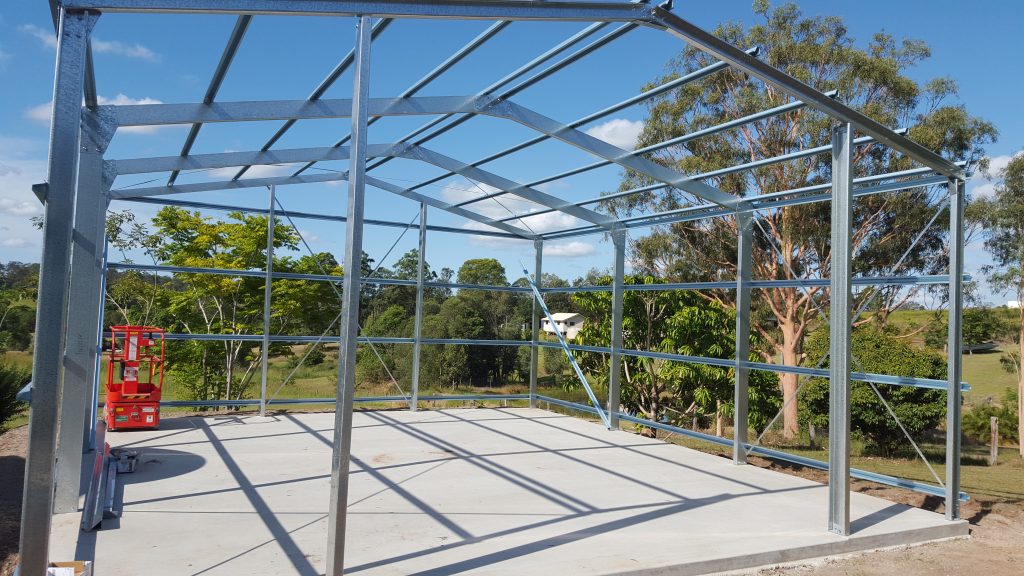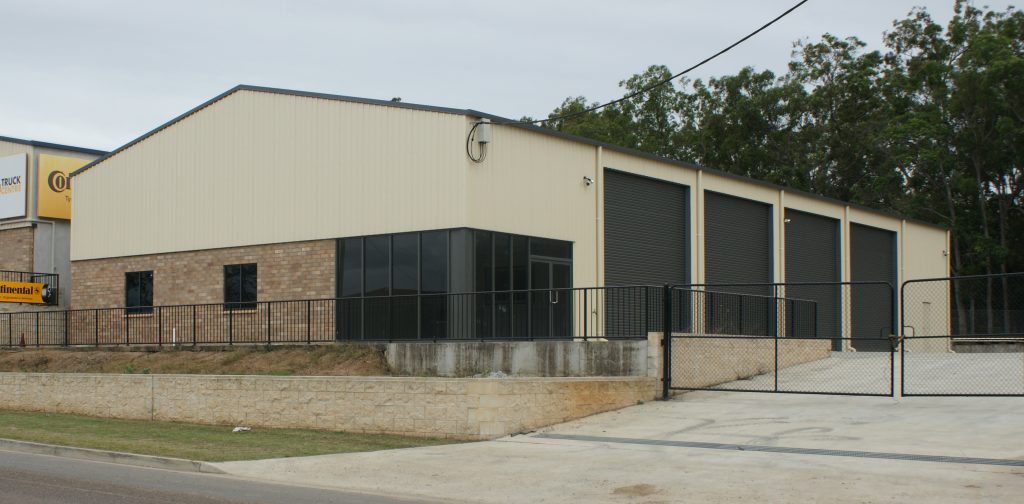 A Mecano bolt-up frame requires no cutting, drilling or welding. All frame components are pre-punched and cut to length ready to be bolted together. The kit is supplied with an easy to follow instruction manual, making construction simple.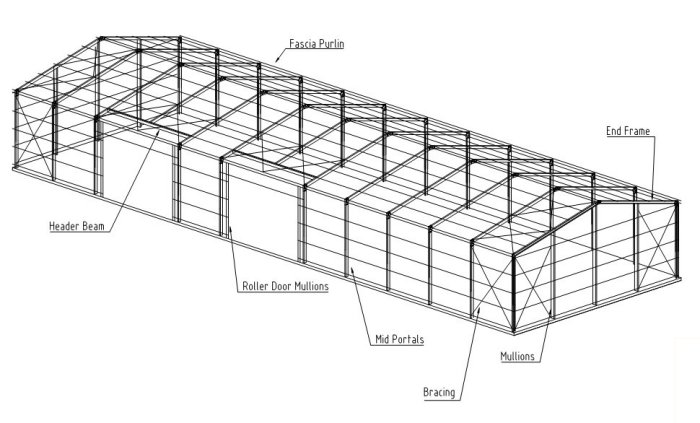 Gable Extension / Garaport:
A gable extended awning is an extension of the gable roof-line. Popular for extra car space in front.

A skillion awning is the most popular and most cost effective option. This options has less steel and can be placed on any side of the building. It also allows for a wrap-around awning.